Soloport - the concept of co-mobility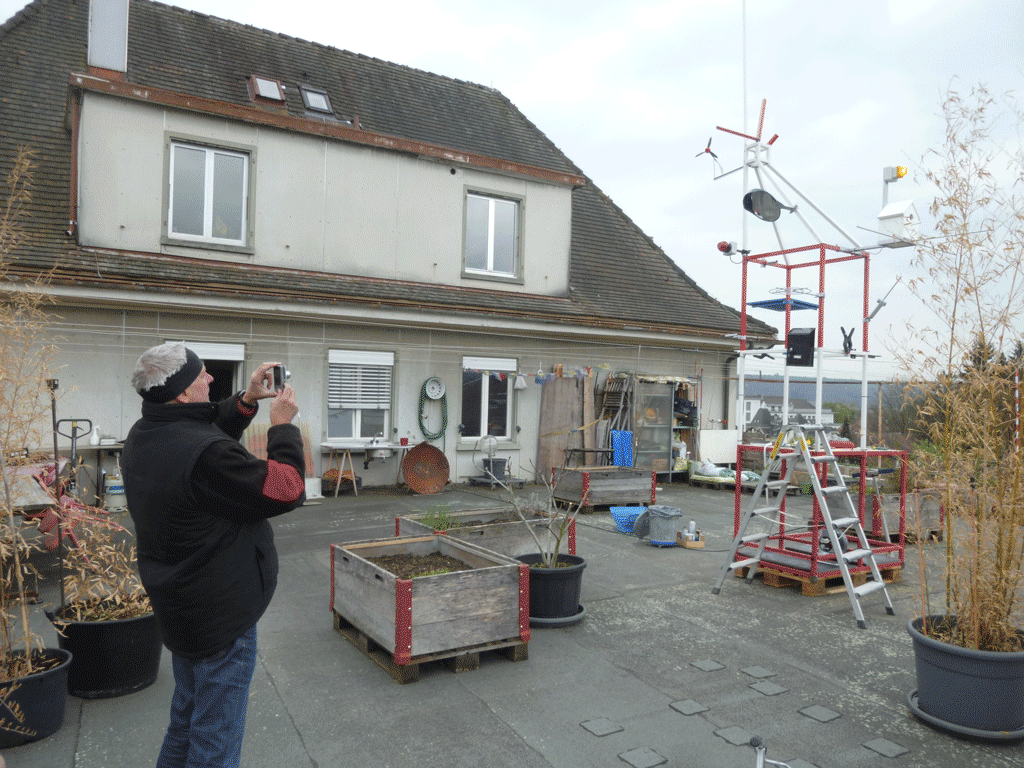 Der Soloport ist ein modulares, kollaboratives System zur Ver-knüpfung polytechnischer Flug- und Schwebeverfahren. Eine An-lage für Begegnungen und Ge-dankenflüge mit Menschen, mit denen man gern etwas unter-nimmt. Ein mobiler Terminal für soziale Banden, ausgestattet mit verschiedenen Tools für offene Begegnungen und freie Auseinan-dersetzungen und einem rutsch-sicheren common-switch für barrierefreien Zugang.
The Soloport is a modular, colla-borative system for linking poly-technic flight and hovering proce-dures. A facility for encounters and flights of thought with people with whom one likes to undertake something. A mobile terminal for social bonds, equipped with various tools for open encounters and free discussions and a slip-proof common-switch for barrier-free access.
Il Soloport è un sistema modulare e collaborativo per collegare le procedure di volo politecnico e di hovering. Facilità di incontri e di voli di pensiero con persone con le quali si ha piacere di intrapren-dere qualcosa. Un terminale mobile per i legami sociali, dotato di vari strumenti per incontri aperti e discussioni libere e di un interruttore comune antiscivolo per l'accesso senza barriere.
Le Soloport est un système mo-dulaire et collaboratif qui associe des procédures de vol et de lévi-tation polytechniques. Une instal-lation pour des rencontres et des vols de réflexion avec des person-nes avec lesquelles on aime entreprendre quelque chose. Un terminal mobile pour les liens so-ciaux, équipé de différents outils pour des rencontres ouvertes et des discussions libres et d'un common-switch antidérapant pour un accès sans barrières.